Weblink for e-Books : https://www.nipaers.com/univebooks || https://www.asapglobe.com/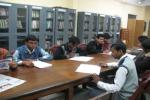 The library is one of the most important centres of the University, which facilitates the reading, teaching, consultation, study, research and extension programs etc. Both the faculty and students extensively use the facility. The UBKV central library has therefore given key prominence to the development of the library facility at the head quarter (Pundibari) as well as the two outreached Regional Research Stations. Books, periodicals, theses, reports & CD ROM relevant to the mandate areas of the University have been stocked in the Central Library.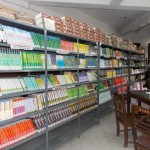 Since the beginning, efforts have been made to meet the requirements of teaching research and extension activities of the University and its collection has reached 22,564 volumes of books, 2000 bound volumes of journals, 200 reports, pamphlets, theses; the details of which is furnished below.
Total Accessioning Books Purchase and Gift :
| UBKV, Head Quarters | 26266 |
| --- | --- |
| RRS + RRSS | 710 |
| CD-ROM | 131 |
| CD-ROM Database | 8 |
| Ph.D | 51 |
| M. Sc. Dissertation | 175 |
| CeRA: consortium for e-Journal | 2000 |
TEMPLATE OF THE PROFORMA FOR UPLOADING DATA REGARDING PH.D SCHOLARS