UBKV Alumni Association
---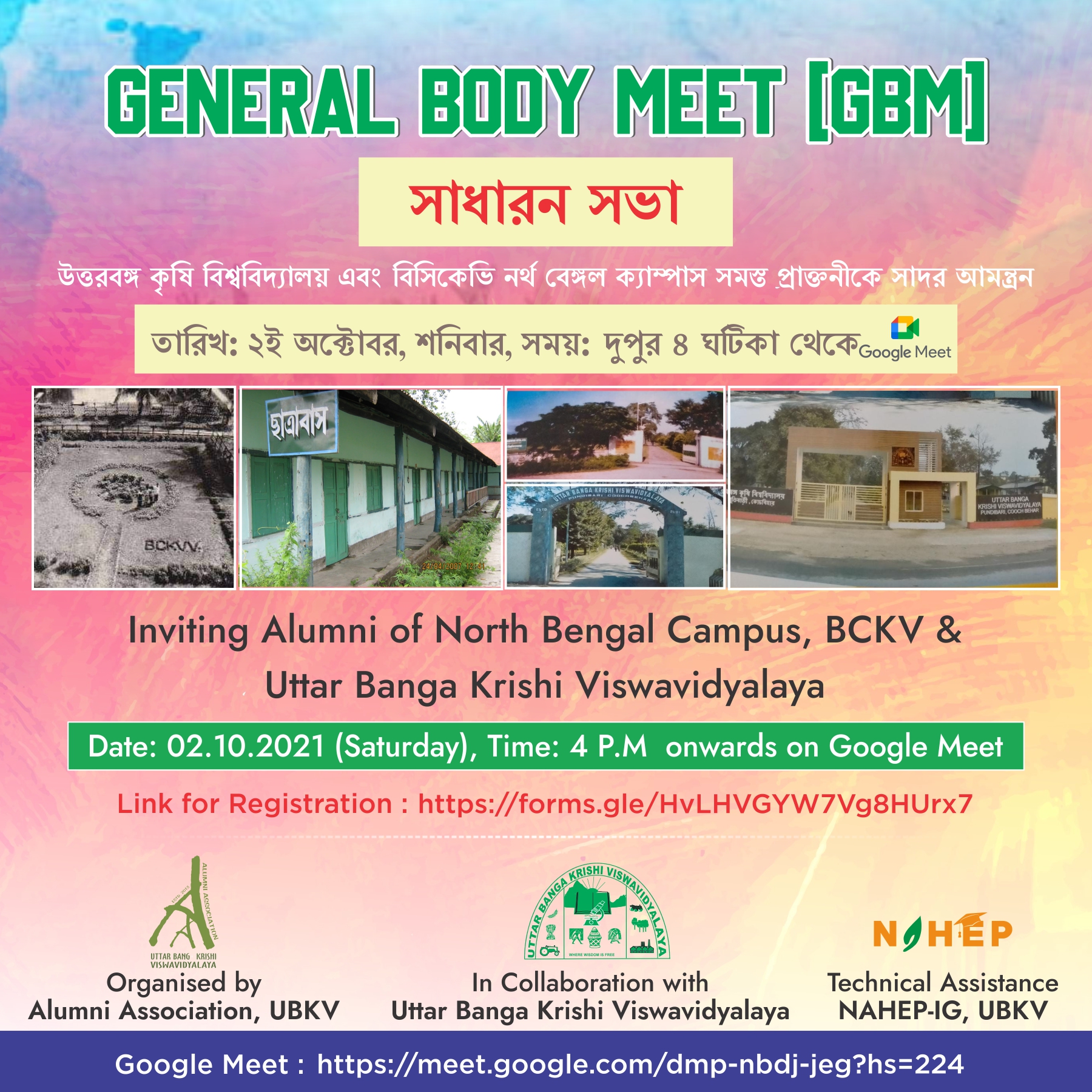 Respected Sir/Madam,
As decided by the executive committee of Alumni Association of Uttar Banga Krishi Viswavidyalaya, the scheduled General Body Meet (GBM) of 2nd October, 2021, is postponed due to some unavoidable circumstances.
The inconvenience caused is duely regretted.
We will be communicating soon about the future course of action .
We sincerely look forward to your active participation in all our future endeavors maintaining mutual respect and harmony.
With best regards, Somnath Mandal
Secretary, Alumni Association, UBKV
---